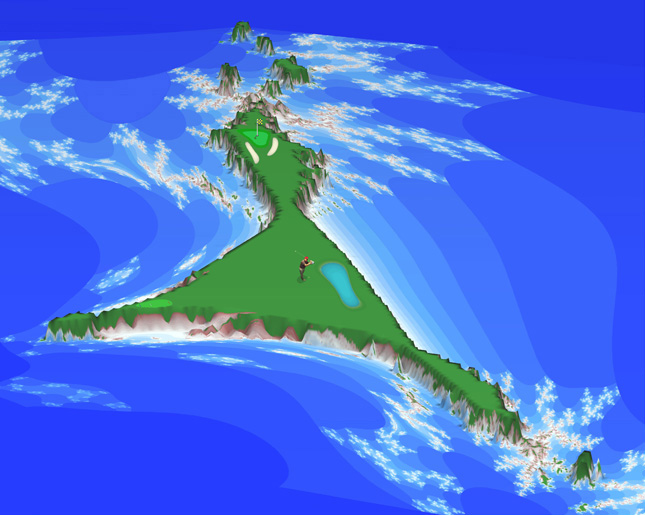 Fantasy Golf
You are playing on a golf course in the middle of the ocean.
  You are about to take your shot and the camera clicks.
  The result is an archival quality image of a fantasy island showing you about to swing. 
The island has been created digitally by Ray Balbes and a picture of you
will be extracted from a photo and placed on the island.  More on Custom Work. Details upon request.