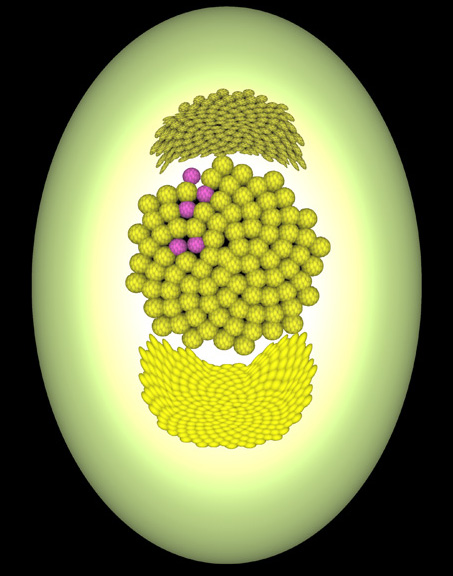 Fertility
Phyllotaxis is a process used in nature to arrange the organs of a plant to its advantage. For example,
the location of each seed in a sunflower maximizes its chances for survival. This process is closely related to the Fibonacci
sequence and the Golden Mean. In this image, the artist used this process to create the impression of fertility and growth.