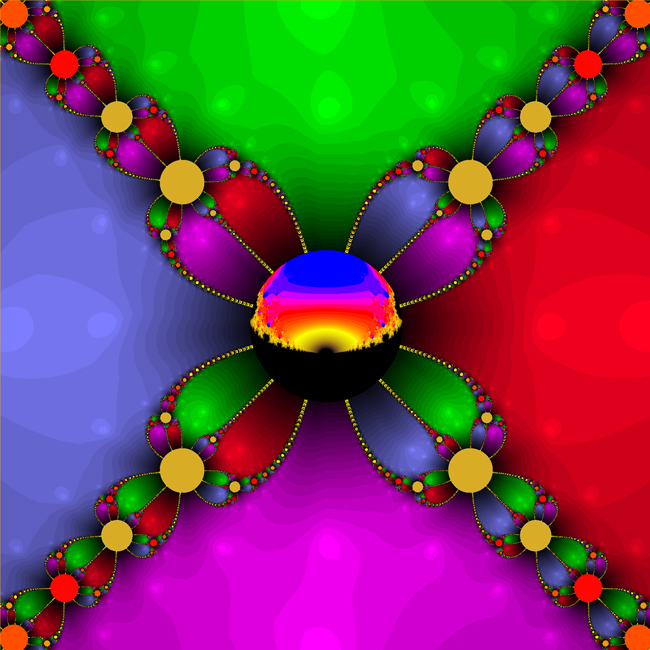 Polysun
The background is a visualization of a mathematical process for calculating the roots of z4 = 1.
  For the centerpiece, imagine a picture of a sunset lying flat on a table with a large mirrored sphere on top of it.
  The center of Polysun is the reflection of the portion of sunset that is on the bottom of the sphere.